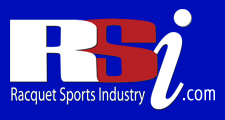 Article that appeared in Racquet Sports Industry Magazine Feb. 2009


Reel Sticks Adds Singles Sticks to Doubles Net
Few players ever play on a true singles court; most people in the U.S. play singles on a doubles court. Now, the makers of a product called Reel Sticks hope that players will finally be playing singles on a court that meets the rules of tennis, which call for the net to be supported 3 feet outside of the singles sideline at 3.5 feet high. (On a doubles court, the net is supported 3 feet outside of the doubles sideline.)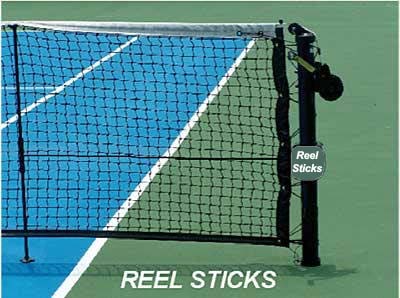 Reel Sticks provide a simple and foolproof way to add "singles sticks" to a doubles net. The Reel Sticks unit is permanently mounted onto the existing net post, without the use of tools, and stainless-steel cable reels out to the exact distance of the singles stick. A net band cradles the net at the proper elevation, and a wide base prevents damage to the court surface and stabilizes the stick during use and when stored for doubles. In addition, the Reel Sticks housing can be a platform for advertising.
Skip Scarpa of Tennis Ventures LLC invented and patented the product. "For over 100 years, the sport has all but ignored the first rules of tennis, and players have been playing singles on a doubles court," says Scarpa, of Sullivans Island, S.C. "We aim to change this." Scarpa says that if players don't practice with singles sticks, then when they are confronted with them during a tournament, they become a practical and psychological performance barrier.
For information, visit www.reelsticks.com or contact Scarpa at 843-883-3938 or skip@scarpatennis.com.